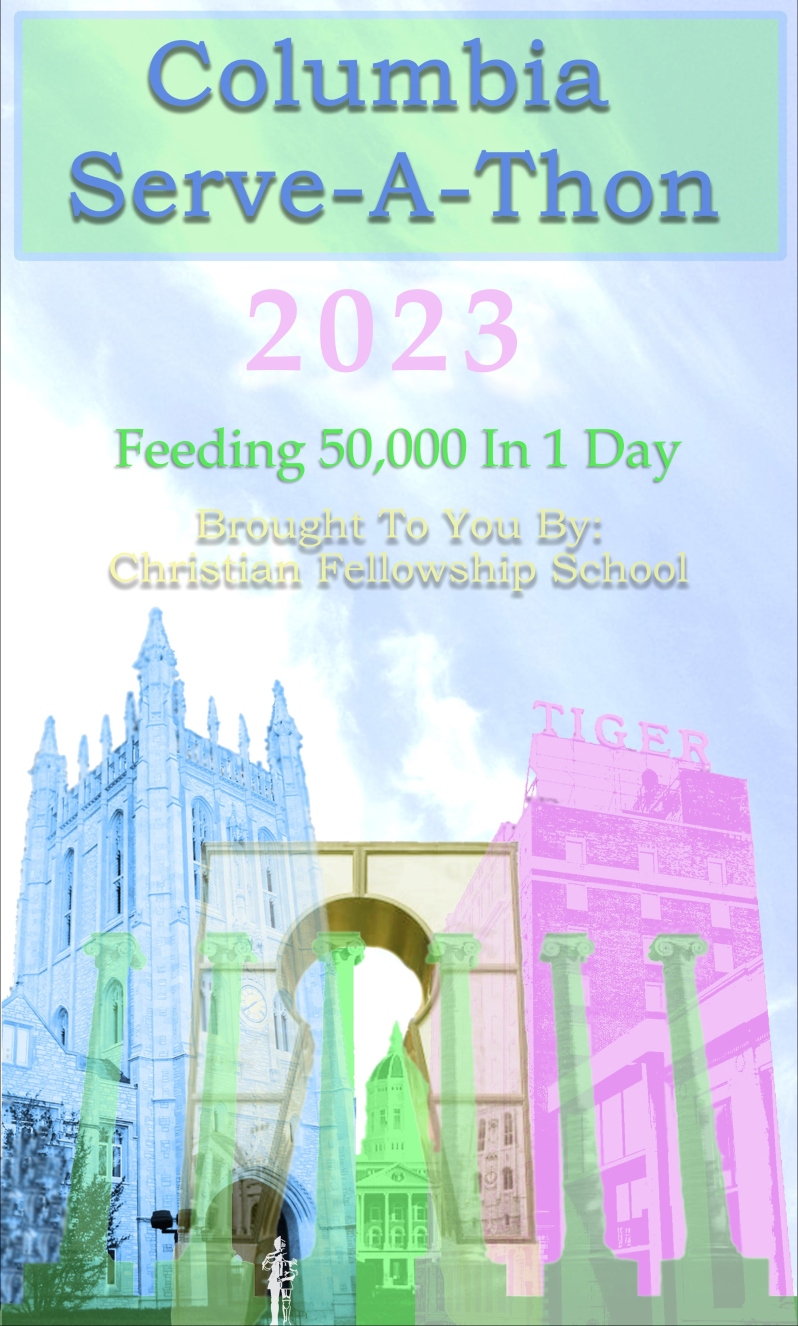 Clay Smarr's Fundraising Page
Christian Fellowship School is hosting the Serve-A-Thon Packing Party! Our family is excited about this event, not only because it will support our school's mission, but also because we will be packing over 50,000 meals for families in the central MO area and 217,000 hungry kids internationally with Convoy of Hope!
As you can see, this is a very special event and not just another fundraiser! My family has already made a generous contribution. Would you join us by sponsoring? Your financial sponsorship will truly make a difference for Christian Fellowship School AND for children in the central MO area and overseas!
Thanks!!
ABOUT Serve-A-Thon 2023
This is an amazing, easy, and fun way to raise funds for our school and feed 50,000 hungry children in 1 day! Thank you for joining the fight!
Supporters
Name
Date
Amount
Comments
Mike Little
10/14/2023
$103.39
Andy Smarr
10/10/2023
$206.47
Uncle Bud Aunt M
10/05/2023
$206.47
Jody Blythe
10/04/2023
$206.47
Ashley Triplett
10/03/2023
$51.85
Anonymous Friend
10/03/2023
$51.85
Brittany Smarr
10/02/2023
$206.47
Total
$1,032.97
Report Abuse
Edit My Page